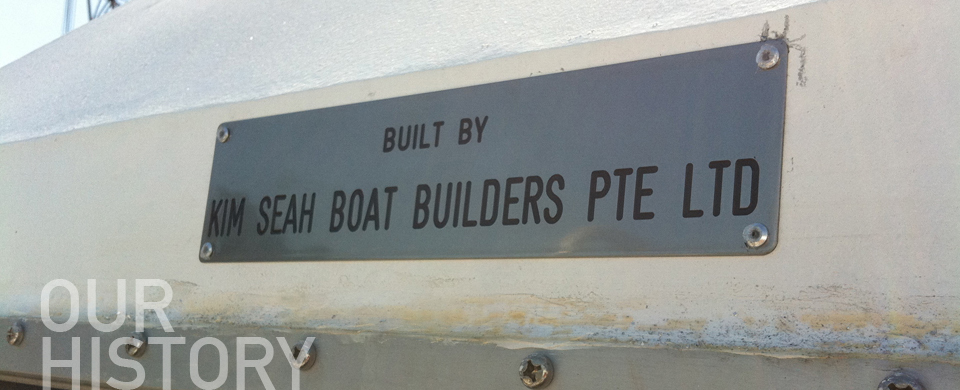 Our History
As one of just a few boat builders in the SE Asia region with a history that dates back to pre-World War II, 1940's; we were there in the good old days when boats were still busily plying our rivers. And we have every intention to grow with our customers, investing in people, in equipment and technology to stay with the times.
In 1983, Kim Seah Boat Builders Pte Ltd shifted operations from Kallang Basin to Tuas Basin Link under the Government's resettlement plans. Proudly, the yard was one of the first to use the crane hauling method to lift boats from the waterfront to shore in 1986.
Through the years, Kim Seah has expanded from a small boatyard to a business that has earned trust amongst customers and weathered many economic downturns. With its reputation for being reliable, fast and efficient, Kim Seah has had the continued support of valued customers.
The marine industry and the businesses it serves form a tight network; where working together to bring better service, productivity and efficiency is the route into the future.